Our kitten Zeena had her 1st grooming session today at Pet Universe. She seamed very comfortable during the session and had a positive impact on her afterwards. Friendly and professional staff, will definitely go back to them!!!
posted on: 22/10/2016
Thank you so much to Inga at Pet Universe for my amazing new haircut last week! Everyone has been complimenting my new look! See you next time! Nala the Shittzu 🙂
posted on: 18/10/2016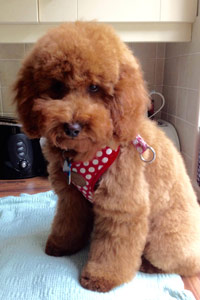 What a brilliant job Inga did for my pup Gertie today. She came out beautiful and totally unstressed.This was her first haircut and it was perfect as she looked immaculate and utterly cute but she looked like herself still.
Svetlana is the best in her field and has created a terrific team – she is so knowledgeable, she wants the best for all her animals and I completely trust her. Thank you Svetlana and Inge – it's lovely to be back with you with my new cockapoo.
posted on: 11/08/2016
Svetlana did an amazing job on my usually 2 very resistant cats. She came, she clipped and they were super happy. Amazing!!! Excellent service!
posted on: 26/07/2016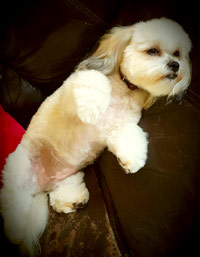 My beautiful Bella back from Pet Universe all groomed and smelling lovely.
posted on: 14/07/2016