Mayhew Animal Home Students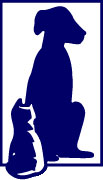 In June this year I approached Svetlana, asking if she would do a grooming demonstration to a group of students working towards an NVQ in animal care.
Svetlana agreed. The session was a success and all the students found the whole experience very valuable. Cats from our own cattery were used, short hair, long hair, and the student's interacted with the procedures.
All in all the demonstration was a great success, and I will be asking Svetlana to help us out again when the new students start their course with us.
Thank you Svetlana from myself and the students at The Mayhew Animal Home!posted on: 06/07/2009Jean Andrews, Student Development Manager
Students Enjoy a Cat Grooming Demonstration
Students from Mayhew Animal Home enjoy a cat grooming demonstration by Svetlana – Professional Cat Groomer, Founder and Tutor from Pet Universe Cat Grooming School.
The grooming demonstration by Svetlana. Showed us that it's not just about brushing a cat, but a good bonding experience. I found it to be a worthwhile session.
by Hannah
I found Svetlana's talk very useful. Very interesting for hands on application.
by Michael
I learnt new techniques that I can use on my own animals, which was great.
by Abbigaile
A very good classroom session, had the chance to practice on the animals.
And I learnt a lot!
by Amanda
by students from Mayhew Animal Home